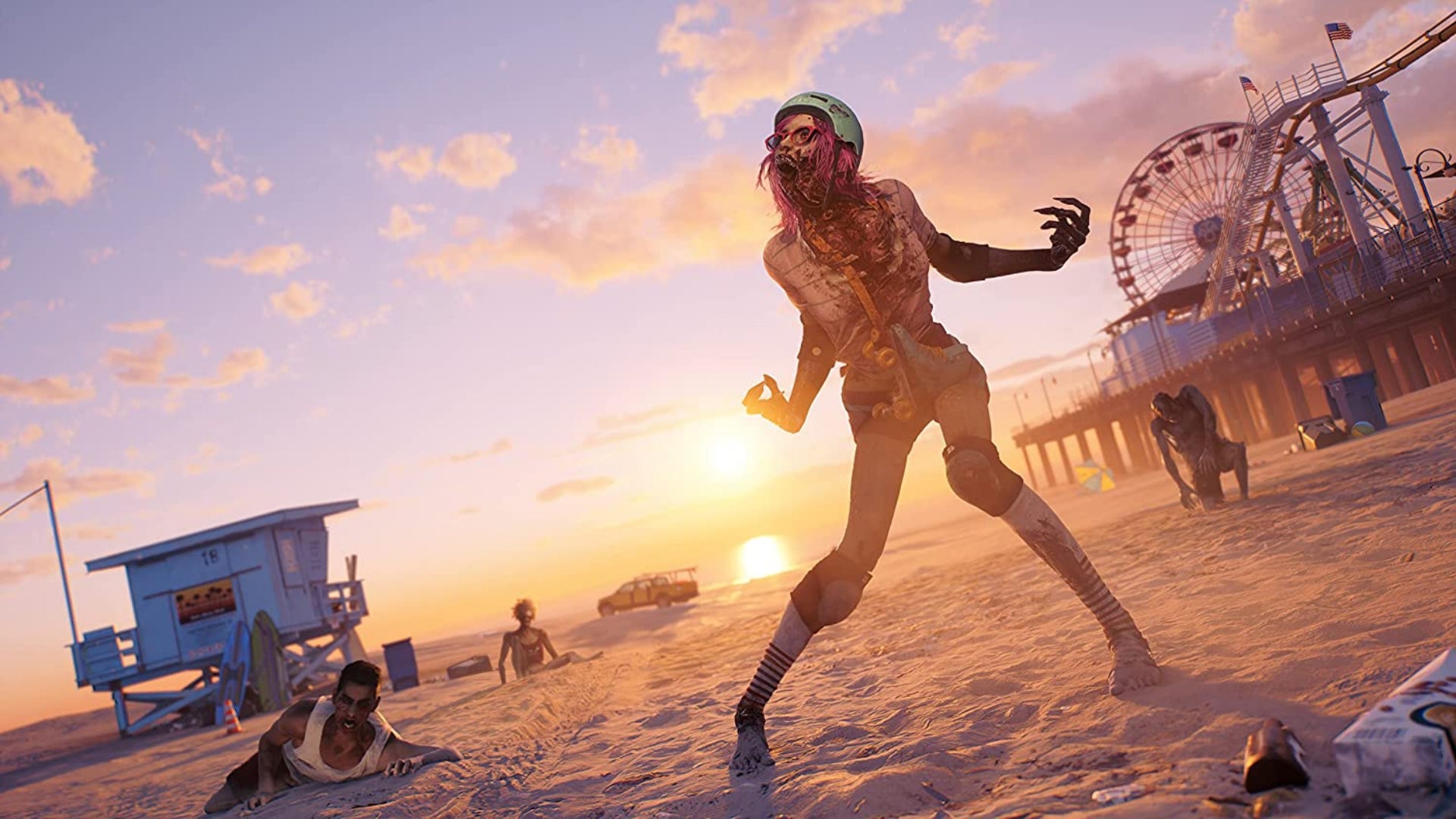 Dead Island 2 was initially announced back in 2014 at E3, and after being in development for quite some time, it looks like the game may finally have a release date.
Do you want to remember? Here's the 2014 reveal trailer for Dead Island 2.
A recent tweet from the user Wario64 revealed that a new listing for Dead Island 2 was up on Amazon, revealing a release date, platforms, and a detailed description of the game.
As always, all leaks should be taken with a grain of salt, and this release date might as well be a placeholder, but for now, Dead Island 2 could arrive as soon as February 3, 2023.
Dead Island 2: Day 1 Edition (PS4) is available to pre-order on Amazon ($69.99) https://t.co/tPNfDAfh8c #ad

Dated February 3, 2023. This is a new listing on Amazon and not one that has been there for 84 years. pic.twitter.com/l2PNjoHOpH

—Wario64 (@Wario64) August 18, 2022

To view this content, please enable targeting cookies.


Dead Island 2 started out being developed by Yager Interactive, before changing hands to Sumo Digital and later Dambuster Studio. Given this, the lack of news about the title, and that trolling of a trailer for Goat Simulator 3, Dead Island 2 and its status has been a popular topic among fans.
That said, the game is clearly on. Amazon's new listing shows new covers for the physical editions of the game, screenshots, a price, and the game's description. While some of this information appears to have since been removed, the images and release date still remain on the list.
According to Wario64's series of tweets, Dead Island 2: Day 1 Edition for PS4 and PS5 is priced at $69.99. Looking at the game's description, it sounds like the game will commit to its original Los Angeles location, taking players to places like Beverly Hills and Venice Beach.
The rest of the description says"The combat offers the most intense, visceral and gory first-person experience possible, with plenty of weapons and tactical (and brutal) options to fight your way through the zombie horde."
"There are 6 characters to choose from, each with their own unique personality and dialogue. You can fully customize each Slayer's abilities, with our new ability system allowing you to instantly respec and try out the craziest builds."
"Our LA is packed with zombies that look and react realistically – these mutated wretches are the rotting, reanimated heart of Dead Island 2 with dozens of different types of zombies, each with their own mutations, attacks, and hundreds of variants with LA themes."
"Day 1 Edition includes Memories of Banoi Pack: Banoi War Club, Memories of Banoi Baseball Bat, Weapon Perk: Balanced Personal Space Ability Card."
"A deadly virus is spreading through Los Angeles, California, turning its inhabitants into hungry zombies. The city is under lockdown and the military has pulled out. Bitten, infected, but more than immune, you learn to harness the zombie within you." .Only uou, and the handful of other braggart types who happen to be resistant to the pathogen, have the future of Los Angeles (and humanity) at stake.As you uncover the truth behind the outbreak, you'll find out who, or what, you are Survive, Evolve, Save the World – Just another day in LA!The beloved zombie saga is back with a unique formula of horror, dark humor, and over-the-top zombie-slaying, spanning an epic pulp adventure.Island 2 is a thrilling first-person action RPG that takes players through a whole new arena. Sleek, vibrant, and awash with zombie infection, explore iconic, blood-soaked Los Angeles. Meet new characters It's bigger than life. Kill countless enemies in exquisitely gory detail and evolve to become the ultimate Zombie Slayer. See you in hell!"
And there we have it. Dead Island 2 promises to take you to a blood-soaked LA, and it could be happening as early as February 3, 2023. Only time will tell, but are you hoping the game will finally and hopefully make a big comeback? ?