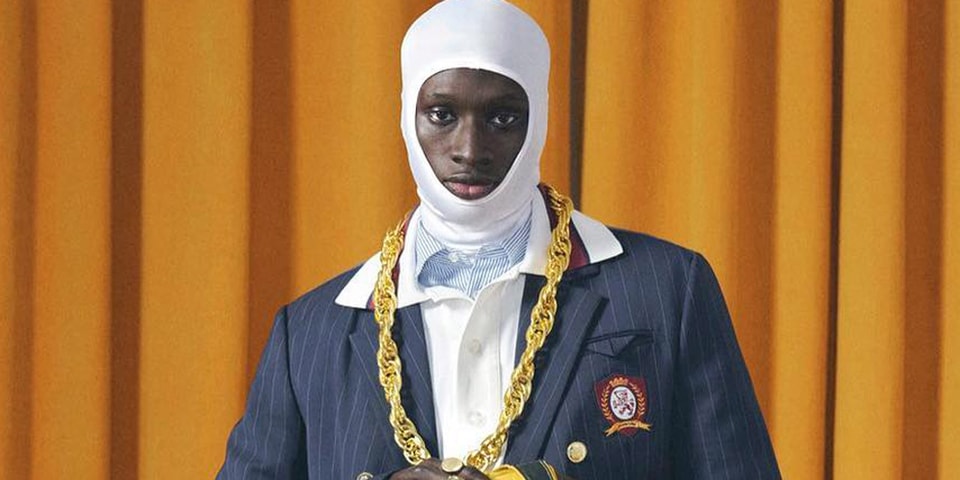 Celebrating its 15th anniversary, Harlem's Fashion Row (HFR) has partnered with Louis Vuitton Moët Hennessey (LVMH) to highlight three designers of color during New York Fashion Week. The collaborative presentation, which will take place on September 6, is the product of HFR's newly established partnership with LVMH. Together, the two entities are on a mission to inspire powerful change for Harlem and provide new opportunities for the next generation of talented BIPOC designers.
This September, emerging designers Clarence Ruth, Johnathan Hayden and Nicole Benefield will kick off NYFW on the HFR and LVMH celebration runway. Learn more about each selected talent below.
clarence ruth
Today, Clarence Ruth sits at the helm of his own menswear label, Cotte D'Armes, a brand largely defined by its innovative denim inclusions and military-inspired cuts, but his journey to this point has been quite an adventure. . Ruth started out as a model and artist, and her colorful works have been exhibited at the Polk Museum of Art and the African Museum of Art. After finding success in the aforementioned domains, the multifaceted sought to meld his two passions through clothing, landing positions as head of images for Ralph Lauren, Tom Ford, John Varvatos and Andrew Buckler. Not long after, Cotte D'Armes was born.
Jonathan Hayden
Contemporary womenswear designer Johnathan Hayden expertly fuses traditional craftsmanship with modern style aesthetics. By interpolating technical elements into his designs, the creative listens to the needs of women in STEM-related fields and builds conscious looks, all with the intention of dressing the modern intellect, or those who operate "the brain before the body." ". In particular, the visionary is committed to making clean and sustainable pieces, without sacrificing his creative integrity.
nicole benefield
Nicole Benefield executes the casually elevated look with fashion-forward silhouettes and thoughtful fabrications. Under her slow fashion label Nicole Benefield Portfolio, the designer offers a series of pieces in organic, biodegradable fabrics and headwear that are produced in small batches. An appreciator of her form and ease of wear, Benefield prides herself on championing "emotion over trend," and if you peruse her latest collection, you'll see exactly what she means.
In more fashion news, Louis Vuitton's Paint Can Bag has returned in three new colorways.