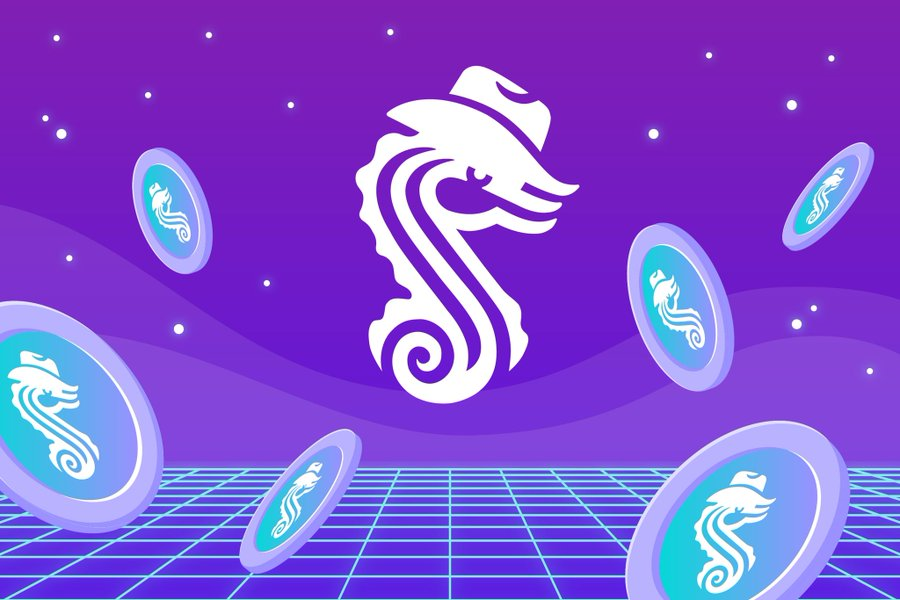 Are you ready to ride?
A decentralized financial platform designed to facilitate efficient trading between pegged crypto assets is now one of the most prominent names on the Ethereum blockchain.
Saddle Finance, an automated market maker (AMM), is developing solutions to remove barriers related to spread between stablecoins and tokenized crypto assets.
In the sights of Saddle's team of software engineers and developers is a path that sets the company apart from its competitors and offers users distinctive and unparalleled value.
One of Saddle's principles is to prioritize teamwork. The Saddle team is committed to building a powerful DeFi lego block and helping DeFi teams bring linked asset swaps to any blockchain or L2 through partnering with other top-tier finance companies.
Saddle Finance: Built by Experts, for the Masses
Saddle is developed by DeFi specialists with illustrious backgrounds at top Web2 companies like Amazon, Square, and Uber. As a regular DeFi user, Saddle has personally witnessed how vital an active and dynamic community is to the success of a project. Saddle Finance is for everyone!
Saddle has the resources to dominate the competition and is backed by some of the biggest names in the DeFi industry. It has secured a total of $11.8 million in capital, with Polychain Capital, Framework Ventures, and Electric Capital among others leading the way.
The SDL governance token: freedom to propose and improvise
The Saddle Finance ecosystem governance token is denoted by the $veSDL token. With $veSDL, users can propose and vote on changes to Saddle's ecosphere development and improvisation. The platform recently concluded the first stage of SDL allotment, allowing token holders to access their hitherto locked tokens to trade, transact and participate in staking pools to earn $veSDL for participating in community governance. . In addition to voting privileges, $veSDL holders can also receive a portion of trading fees as SDL/FRAX LP tokens and participate in airdrops of tokens belonging to other protocols that are part of Saddle's liquidity pools and plus.
Saddle facilitates low-cost, low-friction transactions with little slippage to help users maximize their profits. Saddle's interface ensures that all users can navigate without difficulty at any time.
Saddle Finance: Trusted Validated and Recommended by Top Security Firms
Saddle has recently introduced the Frax base group, USDC (saddleFRAXBP) as a continuation of its existing partnership with the Frax Algorithmic Stablecoin project. Expansion of the Saddle groups into four different networks will soon follow. Apart from Ethereum, the other three supported protocols include Optimism, Arbitrum, and Fantom.
Upcoming pools include SaddleFRAXUSDT, SaddleFRAXsUSD, and SaddleFRAXalUSD on Ethereum; SaddleFRAXUSDT and SaddleFRAXsUSD on Optimism; SaddleFRAXUSDT and SaddleFRAXUSDs on Arbitrum; and SaddleFRAXUSDT and SaddleFRAXalUSD on the Fantom protocol. These pools form the logical extension of Saddle Finance's previous incentivized pools that supported USDC, USDT, Frax, nUSD, and MIM.
Major blockchain security companies such as Certik, OpenZeppelin, and Quantstamp have audited and secured the Saddle protocol. Therefore, trust, security and performance have never been a concern.
What the experts say: positive reviews
According to a recent online review, Saddle is "one of the safest platforms" as the developers and management team make the safety of user funds a top priority.
"Saddle Finance is an excellent investment not only for inexperienced crypto traders, but also for anyone who intends to use the platform. It is one of the safest!" noted the reviewer.
In an article in "Mr. Decentralized" which was published on the PublishOX website last month, the author stated that in these uncertain times when so many new projects are emerging, "he will be in good hands with the developers at Saddle Finance".
"They (developers) come from different Web 2.0 companies and now they are also laying the foundation for Web 3.0," Mr. Decentralized said.
In fact, there are many things to enjoy and benefit from Saddle Finance. A positive review is all you need to be guaranteed confidence, performance, and great results.
So let's get all the SDLs up and enjoy the ride.